Michelin-LATTOURHP- 215/65R16 102H XL-Passenger Car Tyre-(Set of 4)
Highlights
A premium on-road SUV tyre for maximum comfort and longevity.
Quiet and comfortable ride.
Long lasting tread
Standard Warranty- 3 years
For pickup option- Please enter the correct phone number to receive an OTP.
Description
Product Specifications
Vehicle Make : Ford, Renault, Honda, Hyundai, Audi, Nissan

Vehicle Model : Ecosport, Duster, CRV, Tuscon, Q3, X Trail, Terrano

Tyre Name : WRANGLER HP ALL WEATHER 98H

Tyre specification  : 215/65 R16

Application : Car

Section Width  : 215 mm

Aspect Ratio  : 65.0

Rim Diameter : 16 Inch

Speed Rating  : H

Construction : Radial

Design Type  : Tubeless
Overview
MICHELIN Latitude Tour HP SUV Car Tyres are premium tyres that are known for its durability, safety, longevity and for its highly efficient performance. Available in 4 different versions, the new Latitude Tour HP Premium SUV Tyres by MICHELIN offers quiet and comfortable ride.
With its advanced design and technology, the new Latitude Tour HP gives an enhanced performance on all different road conditions. It consists of long lasting tread and results in reduced handling ensuring complete safety. The super-efficient Latitude Tour HP Car Tyres comes along with 3 years MICHELIN India warranty.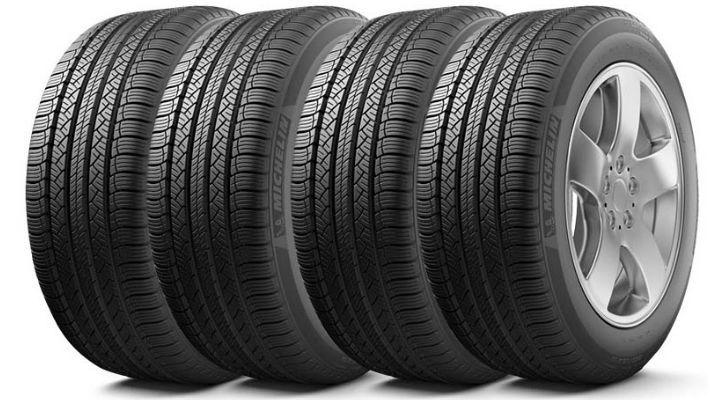 Long Lasting Tread
When compared to the MICHELIN Energy MXV4+ and also to the other competitors, the new MICHELIN Latitude Tour HP SUV Car Tyres comes with over 20 percent life. It uses the technologies used in the MICHELIN Earthmover Tyres, where the special tread compound makes the tyres durable and long lasting.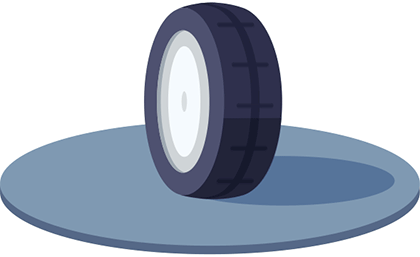 Reduced Handling & Enhanced Safety
MICHELIN Latitude Tour HP SUV Car Tyres comes with a firm grip, which not only reduces the handling but also ensures an enhanced safety. The tyres are carefully designed to give optimum performance on both wet and dry road conditions. With wide grooves, it makes better grip and therefore, keeps you and your car completely safe.

Offers Utmost Comfort on Uneven Surfaces
MICHELIN Latitude Tour HP SUV Car Tyres has been designed with supple but rigid structure. It helps the tyres in establishing an enhanced contact with the roads and also results in equal distribution of pressure all over the tyres. This not only enhances your car's mileage but also helps the tyres in fighting all sorts of road hazards.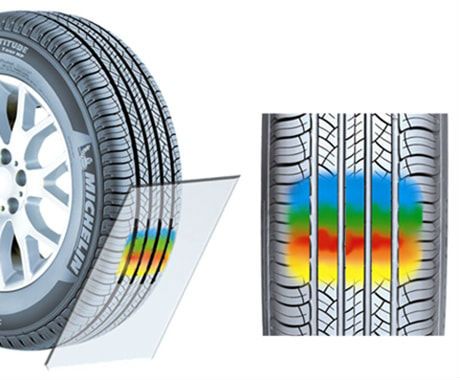 Outstanding Abrasion Resistance
MICHELIN Latitude Tour HP SUV Car Tyres consists of the Terrain Proof Compound. In other words, the new Latitude Tour HP Premium SUV Car Tyres by MICHELIN are made up of hard rubber that is used to make MICHELIN Earthmover Tyres. The hard rubber compound results in an enhanced resistance in the various situations like braking, acceleration, heavy loads etc. It helps the tyres in easily withstanding the damages that can occur due to the stones and the gravels.
Interblocking StabiliGrip Sipes
MICHELIN Latitude Tour HP SUV Car Tyres are designed with Interblocking StabiliGrip Sipes, which locks into one another to ensure complete safety during acceleration and braking. The Sipes are designed to add extra rigidity to the blocks that helps the tyres in giving an enhanced performance in both dry and wet conditions.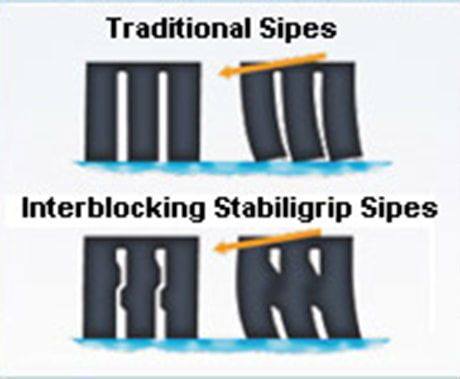 MICHELIN Total Performance
MICHELIN Latitude Tour HP SUV Car Tyres delivers all that is required to fulfil your driving needs. These are the advanced premium SUV car tyres by MICHELIN that makes your car fuel-efficient apart from offering longevity, durability and safety.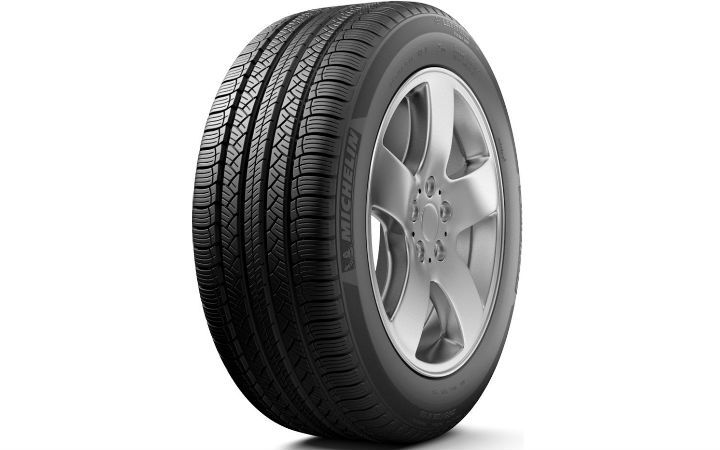 | | |
| --- | --- |
| Weight | 55000 g |
| Size | 215 65 R16 102H LATTOURHP Michelin |